TRAININGS, COURSES & CERTIFICATIONS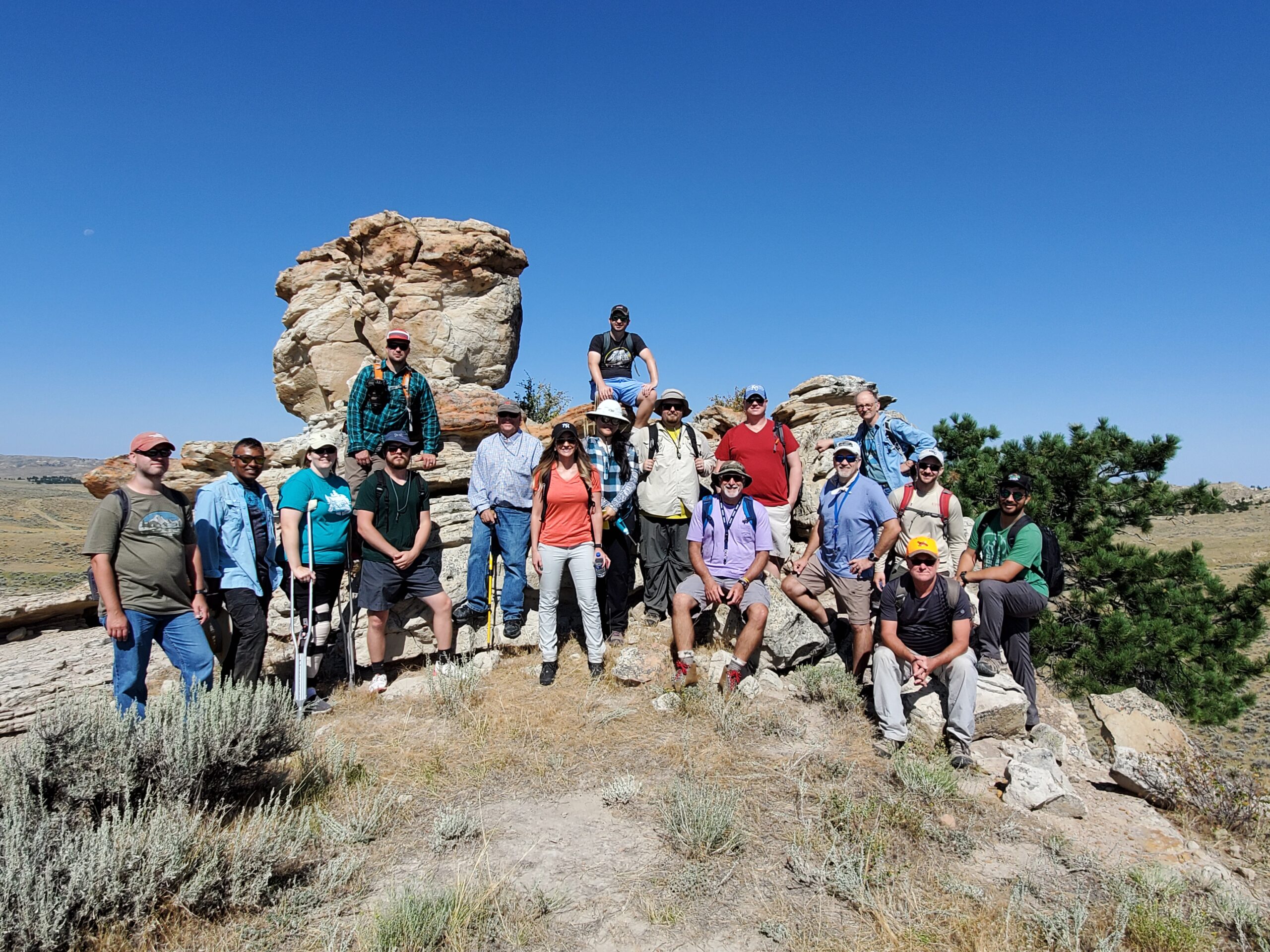 Devon Rocky Mountain Field Course
Carbonate Sedimentology & Sequence Stratigraphy Field Course | Petroleum Systems of the Paradox Basin
This four-day field course is designed for geologists, engineers, and others who desire an on-the-ground examination of carbonate sedimentology and sequence stratigraphy. The program will begin at EGI in Salt Lake City with a morning refresher course on sequence stratigraphy and carbonate depositional systems and be followed by a hands-on description and interpretation of core samples from the Middle Paradox Pennsylvanian Formation, from the Paradox Basin at the Utah Geological Survey in Salt Lake City.
From Salt Lake City the course heads south to Green River, UT and proceeds through the Paradox Basin with site discussions at Sinbad Limestone, San Rafael Swell; Upper Hermosa Outcrops, Potash, UT; Hermosa Group at Honaker Trail; production history at Aneth Field; and a float trip (please inquire for the additional fees) through Raplee Anticline including Desert Creek facies and cyclicity and Akah evaporates. The course will conclude with a summation of Paradox Basin stratigraphy and petroleum systems before participants return to airports for departure.
This course will conclude in Bluff, UT. For outbound flights participants may overnight in Moab, UT or return to Salt Lake City on the last day or proceed to airports in Farmington, NM or Grand Junction CO.
Instructor: Affiliate Scientists & EGI Research Staff
Rocky Mountain Depositional Systems (Conventional & Tight) Field Course
This five-day Field Course offers an opportunity to observe and understand the sedimentology and tectonic evolution of several depositional environments in the middle Rocky Mountains of the western United States. It consists of a three-day field course from Denver to Salt Lake City with an additional one-day core workshop at EGI's Core Repository and half-day lecture at EGI offices in Salt Lake City. The course begins with an overview of Jurassic-Cretaceous mountain building during the Sevier Orogeny on the west, and establishment of a foreland basin toward the east. During the Cretaceous, a clastic wedge of sediments was deposited eastward, ranging from coarse conglomerates near the mountain front grading into sands and shales, and including many prolific sandstone reservoirs known for oil and gas production. Farther east in quieter waters carbonate rocks are found. Interbedded in these sequences are several known source rocks, some of which have now been proven to be reservoir targets for unconventional resource development. On the road, participants will observe distal carbonates and shales to proximal mountain-front clastics. This course is available in either an east to west or west to east direction, depending upon CA interests and needs.
Instructor: Affiliate Scientists & EGI Research Staff
Utah Field Course
This five-day geological excursion through central and southern Utah offers an in-depth, on the ground look at the complex geological history of Utah and the Colorado Plateau from an energy and petroleum perspective. The course progresses from Provo, on Utah's Wasatch Front, through Moab, Dalton Wells Dinosaur Quarry, Arches National Park, the Paradox Basin, Capital Reef National Park, Bryce National Park, and Covenant Oil Field and includes a one-day raft trip on the San Juan River. Participants may be exposed to varied geological concepts such as reservoir characterization research, landscape evolution, Utah's oil-producing basins, stratigraphic succession of the Grand Staircase, and geologic history of an oil filed.
Instructor: Affiliate Scientists & EGI Research Staff
Structural Geology Course: Structural Styles and Processes in Petroleum Basins
Structural deformation is associated with petroleum basins on various scales from large-scale basin formation to microfractures in reservoir rocks. Structural geology thus plays a critical role in the evaluation of petroleum system components and processes including hydrocarbon generation, migration, accumulation, and preservation. Structural geology is also used for seismic interpretation and reconstructing the tectonostratigraphic evolution of petroleum basins. This course is offered in two formats: 1-day crash course (8 PDH hours) or 3-day detailed course (24 PDH hours). The course topics include: (1) Structural Deformation: Geometry and Mechanics; (2) Mechanisms of Basin Formation; (3) Tectonic Types of Sedimentary Basins; (4) Extensional Structures and Tectonics; (5) Compressional Structures and Tectonics; (6) Strike-slip Structures and Tectonics; (7) Structural Geology of Petroleum Systems; (8) Salt Tectonics; (9) Shale Tectonics; (10) Structural Geology in Seismic Interpretation.
Instructor: Rasoul Sorkhabi, Ph.D.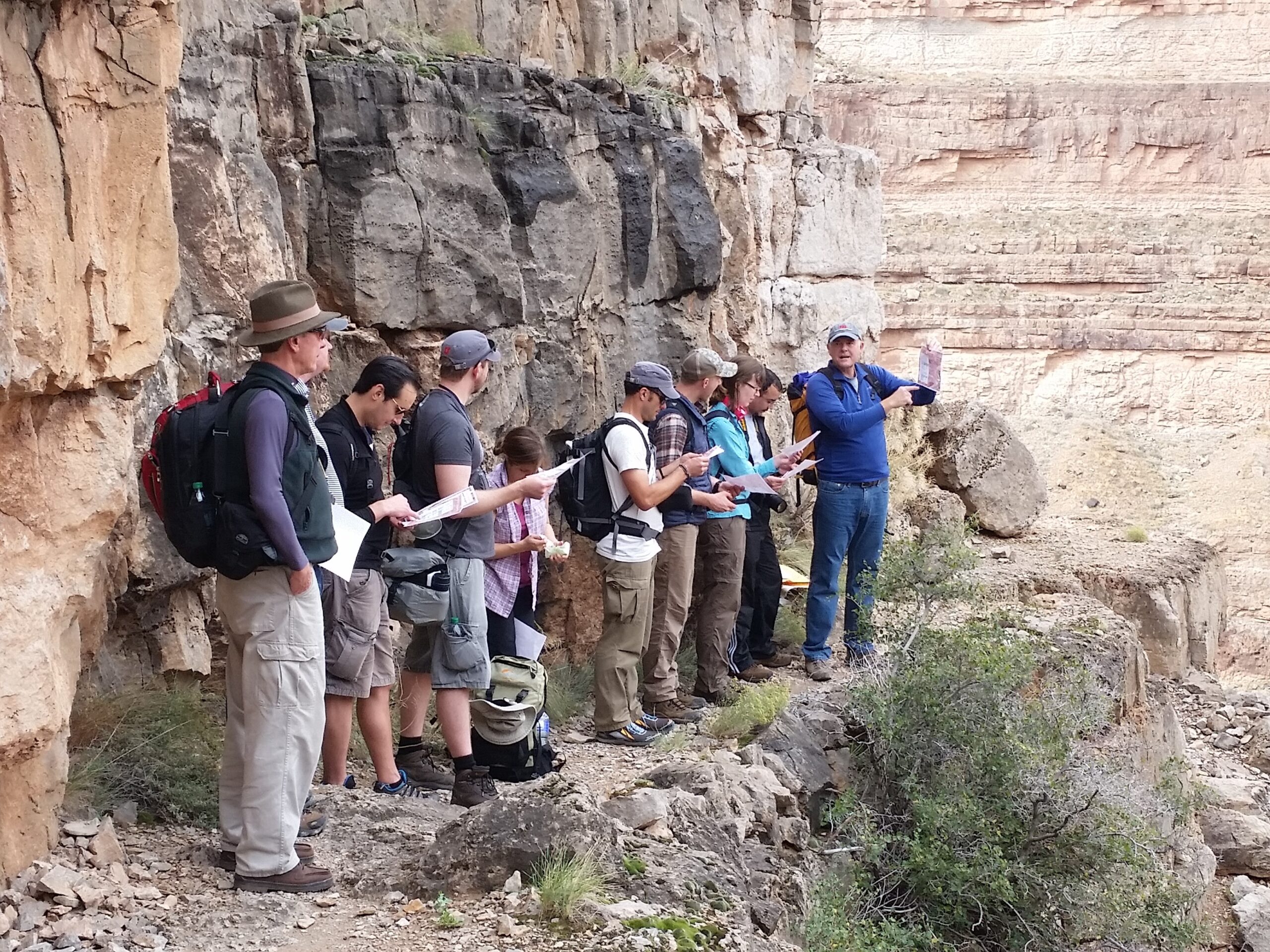 Scott Ritter BG Field Course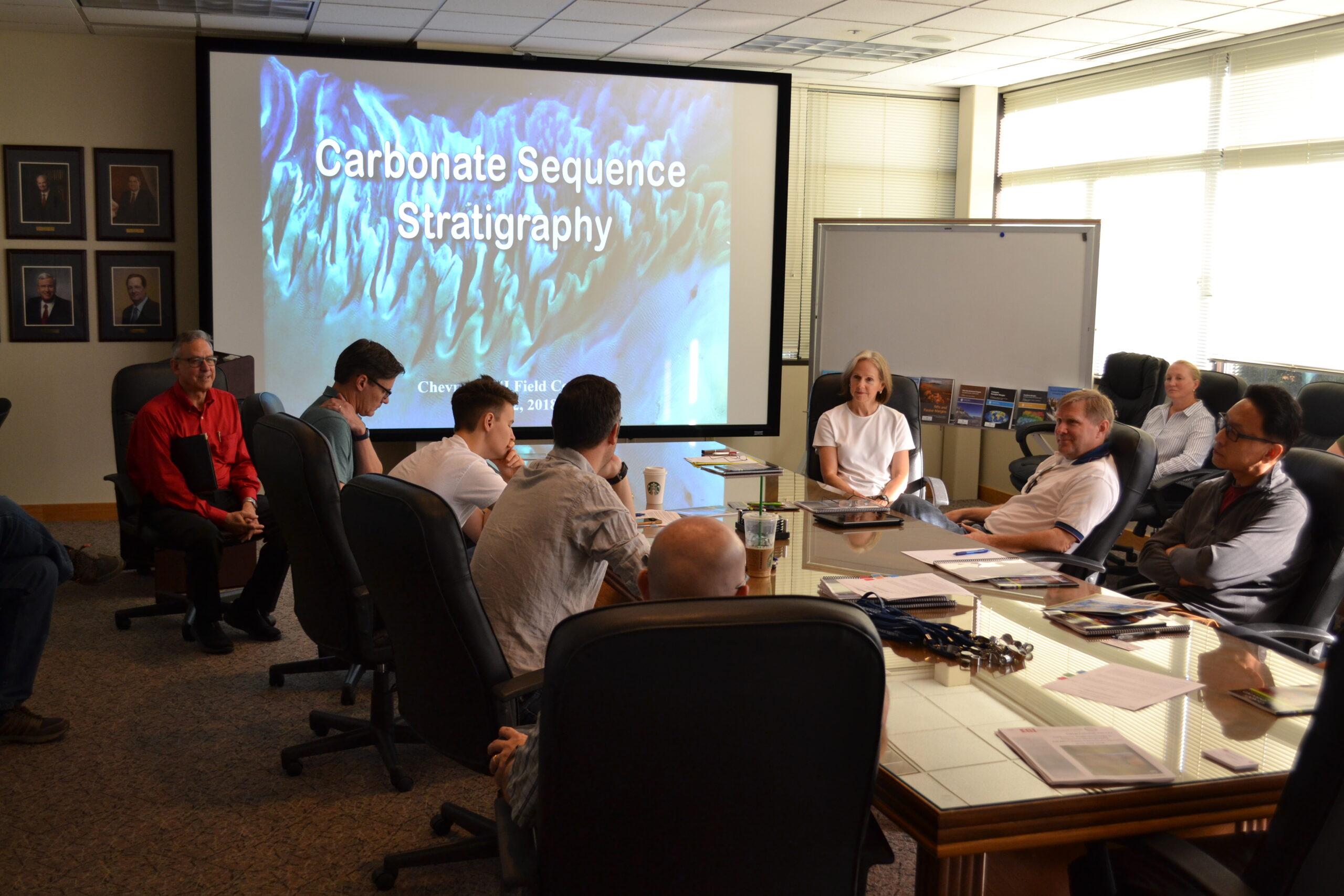 Chevron Carbonates Field Course