FORERUNNER ON ENERGY RESILIENCE
Science, technology, and innovation, central to energy resilience, drive the Energy & Geoscience Institute (EGI) at the University of Utah. EGI excels in diverse areas including geothermal energy, carbon sequestration, and energy fluids and minerals, contributing to decarbonization and energy security. The institute's collaboration with global industrial, academic, and government partners, through research and consortia, accelerates the development of tomorrow's energy solutions and workforce. Partnering with EGI means investing in a resilient energy future, leveraging cutting-edge research and technological advancements.
EGIconnect
The EGI library catalog presented through the EGIconnect platform is undergoing updates that help define the study area and scope of reports, articles, dissertations, theses and maps more clearly. This update process enables the new EGIconnect search tool to quickly return available EGI library items within or near a client's area of interest. EGIconnect also has a new EGI library summary tool that generates a list and optional report of all available EGI library items within a client defined area of interest. Lastly, as a reminder, the map layers presented through EGIconnect can always be consumed by client-side GIS applications and ArcGIS online accounts.

iCORDS™
EGI's Integrated Continent-Ocean Research Data System – is a global database and analytic platform that offers data bank and research tool for worldwide energy exploration and geoscience.

Utah FORGE
Frontier Observatory For Research In Geothermal Energy – is a dedicated underground field laboratory sponsored by the Department of Energy for developing, testing, and accelerating breakthroughs in Enhanced Geothermal Systems technologies to advance the uptake of geothermal resources around the world.


2023 ANNUAL TECHNICAL CONFERENCE
CORPORATE ASSOCIATE PROGRAM
EGI offers Corporate Associate members a competitive advantage in a highly competitive industry with our diverse staff of expert geoscientists, engineering researchers and innovative technical staff.
EGI's Corporate Associate members gain access to over $850,000,000 of regional and thematic research for only a fraction of their investment.
Innovative Technical Staff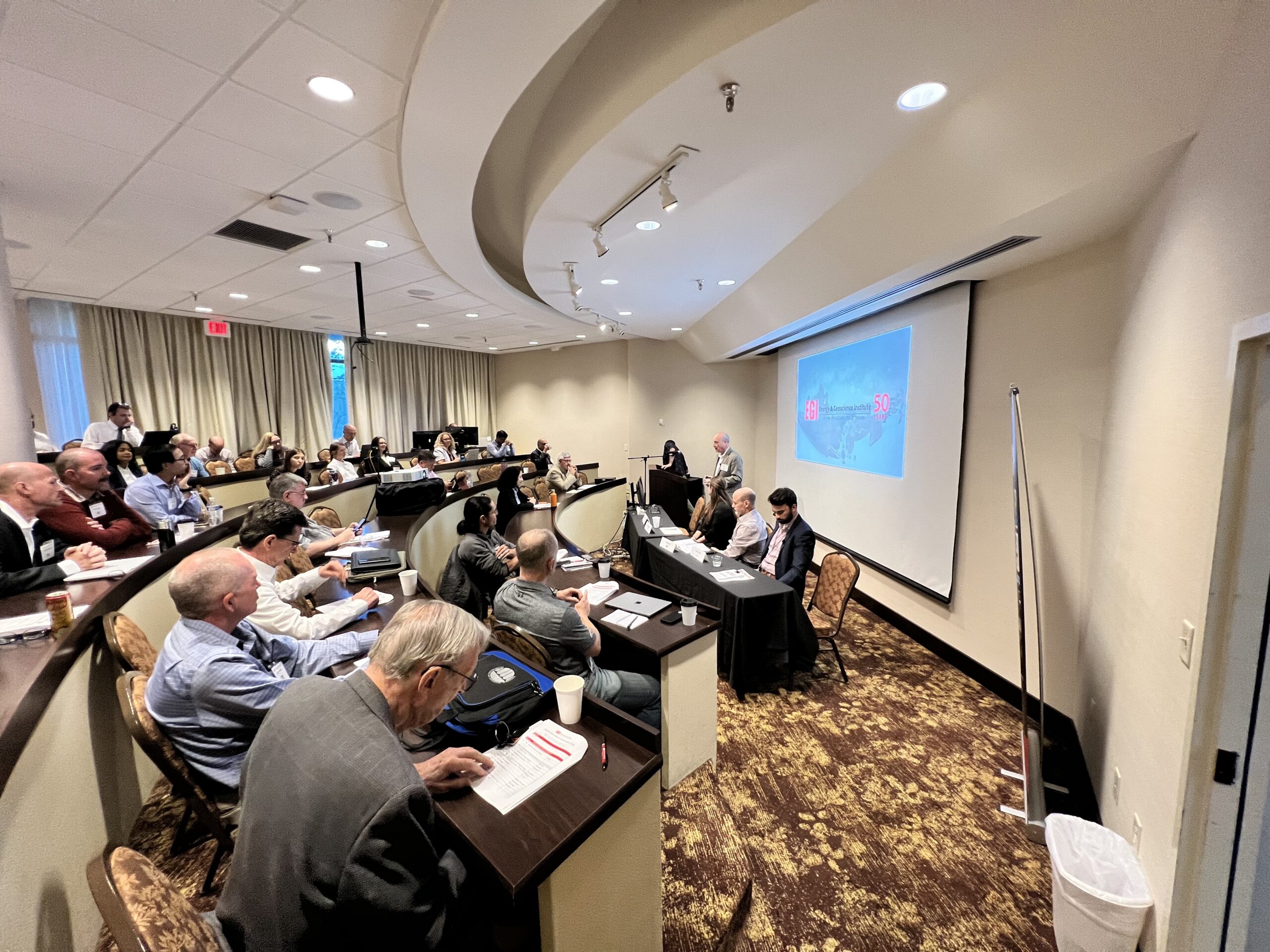 $850 MILLION+ GENERATED RESEARCH
200 CURRENT AND PAST PARTNERS