Dr. Philip Ein Wannamaker | 1954 – 2022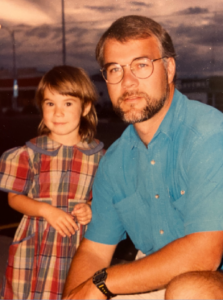 EGI lost a friend and a brilliant scientist. On August 22nd, Phil Wannamaker suffered heart failure while presenting his scientific findings on UtahFORGE while on a Zoom call and died at EGI. Rather than paraphrase his Obituary, we would like to share collective thoughts about his celebration of life contributed by Louise Pellerin who earned her Ph.D. at the University of Utah in 1992, his brother and musical mathematician Dr. Robert Wannamaker, and others.
Family, friends, colleagues and neighbors gathered on Sunday September 4th, 2022 to celebrate the life of Phil Wannamaker. They gathered at Phil's beautiful home on the East Bench which was filled with art from his world travels and a map collection of the western US that will be donated to a local museum.
His friends from four decades shared stories of field campaigns, the Magneto telluric (MT) Method, and friendship. His brother Rob read the obituary and then told of when Phil was a boy, his mother warned him to get an education or he would be digging holes for a living. In spite of attaining a Ph.D., Phil became a great hole digger and dug many holes installing Magneto telluric instruments around the globe, including Antarctica.
His exploits in Antarctica are legendary as well as the story of when he deployed to Antarctica for several months without spare pants. Needless to say, his only pants were purportedly "stolen" and there was an "Antarctic Alert: Where are Phil's pants?"
Phil's daughter Alexis Verson was married in June and Phil was overjoyed during the event. Alexis inherited her father's love of the outdoors. Phil's partner, Barbara, is a teacher in an international school. She and Phil had an amazing relationship that danced around the world. Her friends of the global teaching community were there to support her.
As midnight passed, they were still telling Phil stories and drinking beer. A few minutes before 2 a.m. the last toast was made at the gate and we said goodbye to our good friend Phil.
RICHARD ESSER | 1970 – 2023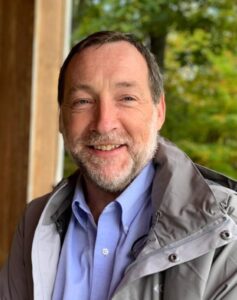 Richard Paul Esser, age 53, died unexpectedly on February 1, 2023. He leaves behind his beloved wife, Dina Drits-Esser, and his amazing boys, Solomon (age 10) and Knut (age 9). He is also survived by his parents, James and Katharine Esser, and his sisters, Shari and Valerie Esser. Rich was a devoted father and husband who loved to spend time with his family outdoors, camping and exploring. He also loved to work on projects at home with his sons, building, drawing, and fixing things.
Rich was born and raised in Madison, Wisconsin, then moved to New Mexico for his graduate education. Rich received his Bachelor of Science in Geology from Northland College in Ashland, Wisconsin and his Master of Science in Geochemistry from the New Mexico Institute of Mining and Technology in 1996. After living for 15 years in Socorro, New Mexico, and spending several seasons in Antarctica on research, Rich moved to Utah where he met Dina.
Rich served as research faculty in carbon science engineering in the Energy and Geoscience Institute at the University of Utah for the last 15 years. A productive researcher, he explored carbon dioxide sequestration, argon geochronology, and petroleum geology.
He was an extremely hard worker and well-loved by his colleagues.
A wonderful and giving father, husband, son, brother, and friend, Rich will be long remembered by those who knew him. He was deeply loved by a broad circle of family and friends and will be missed beyond measure.