Visit from the Kyrgyz Republic
In November, EGI had the honor and pleasure to meet and explain EGI's programs and capabilities to representatives from the Kyrgyz Republic.  The international visitors were guests of the U.S. Department of State's International Visitor Leadership Program and the Utah Council for Citizen Diplomacy to examine climate change and renewable energy.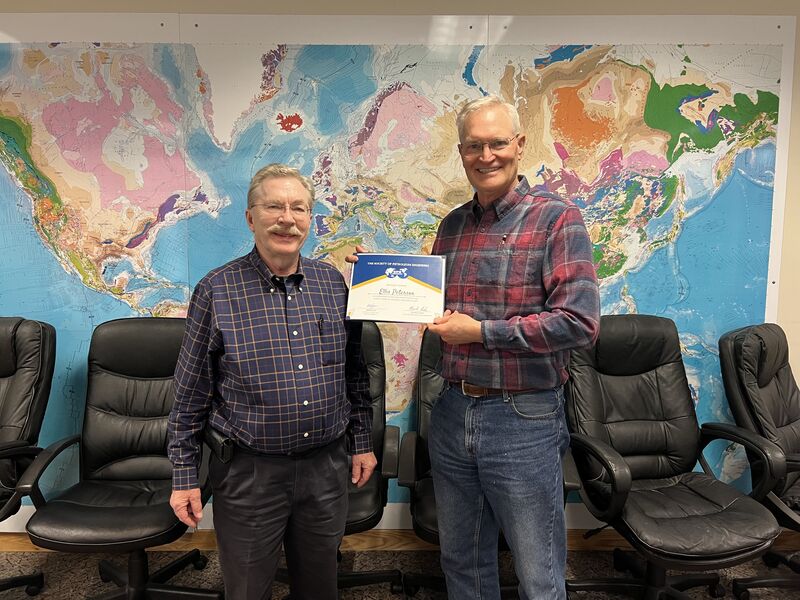 Arnis Judzis (Left). Ellis Peterson (right).
Society of Petroleum Engineers
The 2022 SPE Rocky Mountain North America Regional Service Award (Nov. 7, 2022) went to Ellis Peterson, Petroleum Engineer with the Utah Division of Oil, Gas and Mining, during the SPE Distinguished Lecturer presentation. Certificate was presented by Arnis Judzis (Left).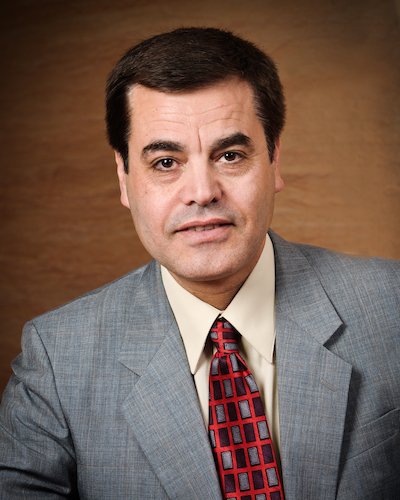 Rasoul Sorkhabi elected as Associate Editor, AAPG Bulletin
Rasoul Sorkhabi, Ph.D., Research Professor at EGI, has been elected as an Associate Editor for AAPG Bulletin for the years 2023-2-24. Published monthly by the American Association of Petroleum Geologists, AAPG Bulletin is one of the major peer-reviewed international journals in the field of petroleum geoscience. This year AAPG Bulletin is publishing its 107 volume, and each issue brings out some of the most innovative papers in various fields of petroleum geoscience. Sorkhabi joins a team of eminent geoscientists who serve on the AAPG Bulletin's editorial board.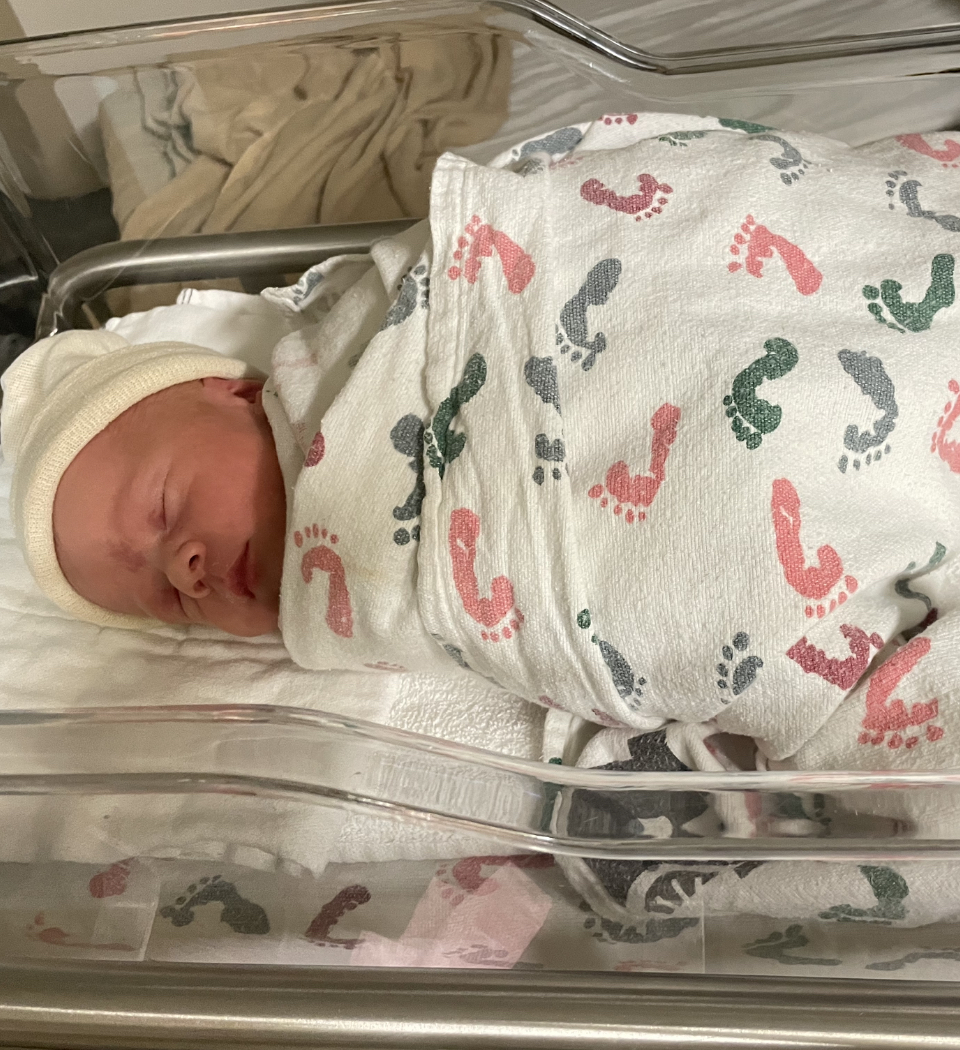 Birth Announcement
EGI's Carbon Science Initiative Programs Manager, Brook Tucker and her husband Kevin welcomed a baby boy named Jameson Tucker in the early hours of January 26th, 2022. Congratulation to the happy family!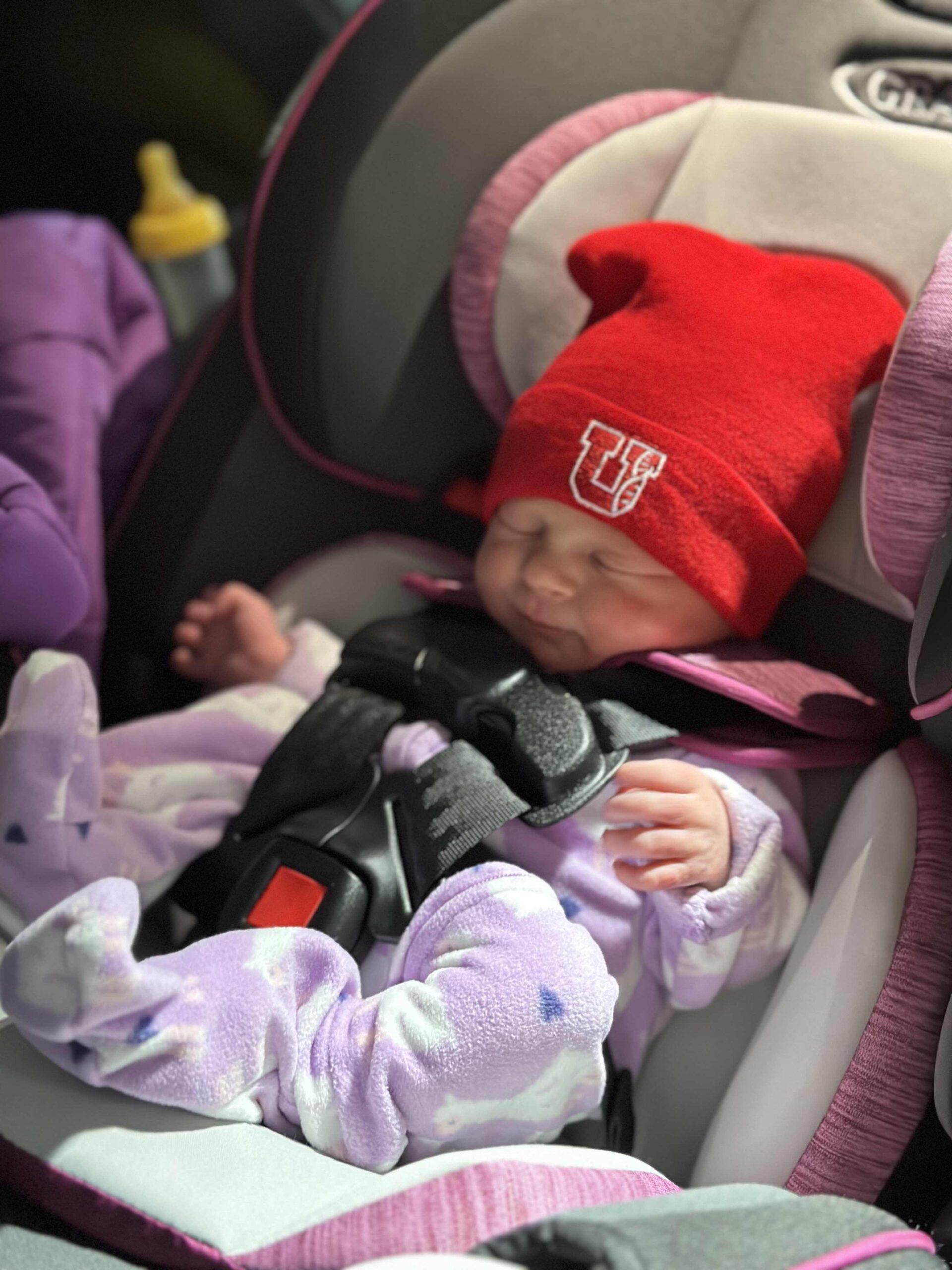 Louise "Lou" Anne Edelman
Birth Announcement
Eric Edelman with the Carbon Science Group and his wife Lisa are delighted to announce the birth of their daughter, Louise "Lou" Anne Edelman, on January 23, 2023. We extend our warmest congratulations to him and his family on the arrival of their beautiful baby girl.